Evolve Organic Beauty: English organic cosmetics are coming to France!
---
The English organic cosmetics brand Evolve Organic Beauty is finally coming to France, on the Mon Corner b website! Renowned among fashionistas who take care of themselves while respecting the environment, the brand offers 100% organic, vegan, fair trade, cruelty-free and handcrafted beauty products. The whole range is made from natural ingredients, without parabens, phthalates, synthetic fragrances and artificial colouring. Best sellers include the Gentle Cleaning Melt, enriched with Sweet Almond Oil, perfect for gentle facial cleansing, and the Radiant Glow Organic Face Mask for glowing skin. We are also melting for the Tropical Blossom Body Butter for its nourishing properties and its bewitching hibiscus scent. Let yourself be seduced by this irresistible brand! There is also plenty more beauty brands to discover on the Green Hotels Paris blog, the Eiffel Trocadéro and the Gavarni.
Gentle Cleaning Melt (120ml): €26.
Radiant Glow Organic Face Mask (60 ml): €24.
Tropical Blossom Body Butter (120 ml): €22.
Evolve Organic Beauty products are for sale in France, exclusively on the website Mon Corner b.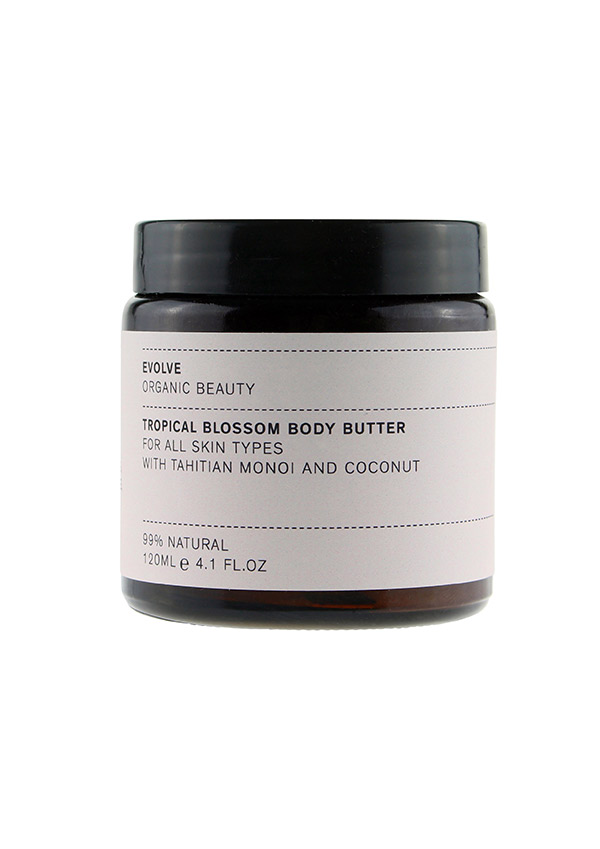 Tropical Blossom Body Butter © Evolve Organic Beauty