Empreintes: the concept store of the art professions
---
The concept store Empreintes offers handmade tableware objects, jewels, lights design decorations, or even furniture, produced as a single unit or in limited edition by art artisans coming from the four corners of France. It is near of 1000 original pieces that are available on-the-spot, for everyone's taste and within everyone's means. It is also the opportunity to discover the art professions that hide behind each creation as for example the silkscreen printing, the copper work, or even the decorative painting. Located in the Haut Marais, this concept store of the art professions just has inaugurated its coffee, allowing the clients to enjoy a greedy break between two purchases. This is the ideal place to find last-minute gifts for the holiday season.
Open from Monday to Saturday from 11a.m. to 7p.m.
Closed on Sunday.
Julie Eulalie Bracelet textile brodé (Embroidered textile bracelet): €49 / Christine Ceccato Sculpture ours et anges La transhumance (Bear and angels sculpture The transhumance): €600.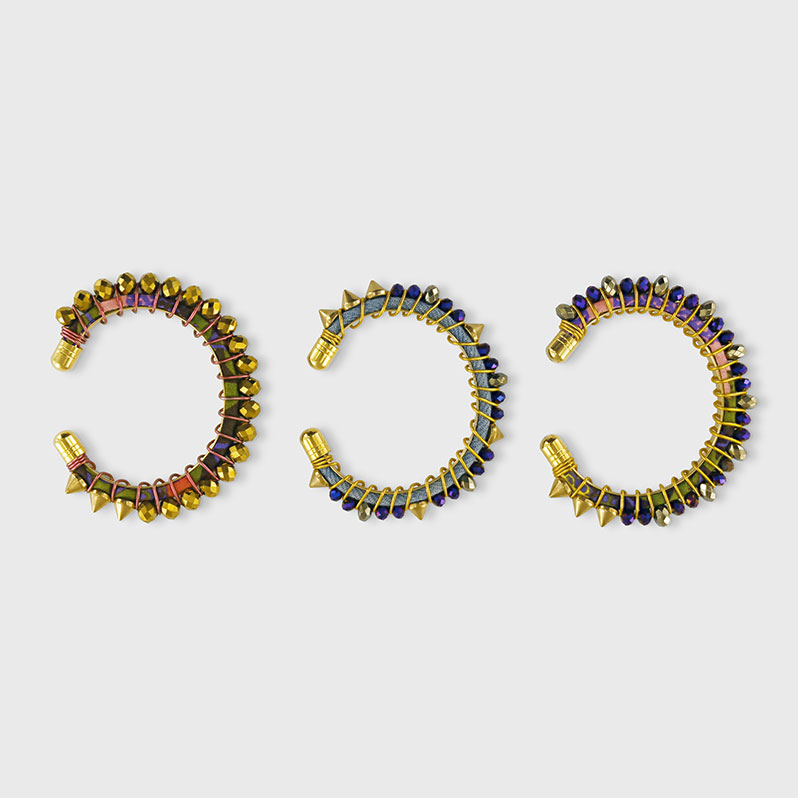 Creator: Julie Eulalie
Name: Bracelet textile brodé (Embroidered textile bracelet)
Materials: Embroidery, denim and glass beads
Dimensions: 8cm in diameter
Price: €49
Empreintes (website in French)
5, rue de Picardie
75003 Paris
France
Tel: +33 (0)1 40 09 53 80
Metro: Filles du Calvaire (line 8).