Paris gets a new green neighborhood
---
A new green neighborhood has recently been created in the 13th arrondissement of Paris, on the former Rungis station, a project falling in line with the Parisian green neighborhood approach started in 2013. On May 30th 2015, Anne Hidalgo, Mayor of Paris, and Jérôme Coumet, Mayor of the 13th arrondissement of Paris (in French), have inaugurated this eco-friendly area, a symbol of Paris' current urban evolution. Its disabled accesses, its enlarged sidewalks, its benches and bicycle paths make it an authentic islet of well-being and serenity at the heart of Paris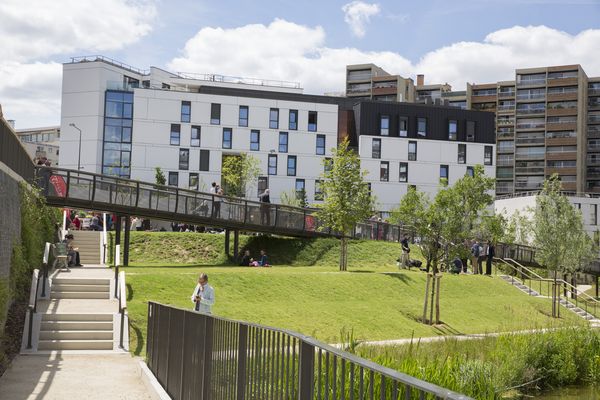 Green neighborhood's former Rungis station © Sophie Robichon/Mairie de Paris
A construction in relation to Paris' sustainable politics
Exemplary when it comes to sustainable development, this new space lays the foundations of a greener Paris, notably implementing rainwater collection systems, clean public transportation, or even buildings made with sustainable materials. Through this innovative neighborhood, energy and water consumption are also optimized, in accordance with Paris' Climate Plan, which aims to reduce greenhouse gas emissions by 75 percent by 2015. A special attention was brought to greenery with the Charles Trenet garden and its playgrounds, community gardening and regulating pond. Besides the housings and offices, an EHPAD (French equivalent of Assisted Living Facilities), a day nursery, as well as a researcher and student housings were built within the limits of this green neighborhood. A beneficial creation, which already forebodes the coming ecological innovations of the capital, strongly supported by the Green Hotels Paris.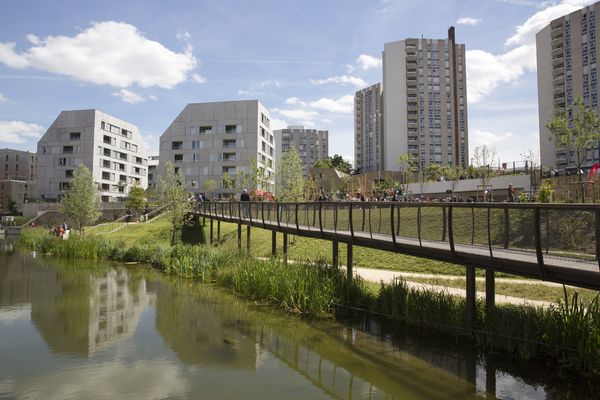 Green neighborhood's regulating pond © Sophie Robichon/Mairie de Paris
Green neighborhood of the 13th arrondissement
Charles Trenet garden
next to the place de Rungis
75013 Paris
France
Metro: Maison Blanche (line 7).