The organic care made in France of the laboratoire Ladrôme
---
The brand Ladrôme Laboratoire offers a wide range of biological care made in France with aromatic and medicinal plants, which are found in the Die region, in the Drôme department. Ladrôme provides four ranges of products: phytotherapy (herbal medicine), aromatherapy, floral elixirs and propolis, to give consumers more natural solutions for their bodies. Many cosmetics from the laboratoire Ladrôme are certified Bio Partner (website in French) and Cosmébio, evidence of the commitment of the brand in environmental protection.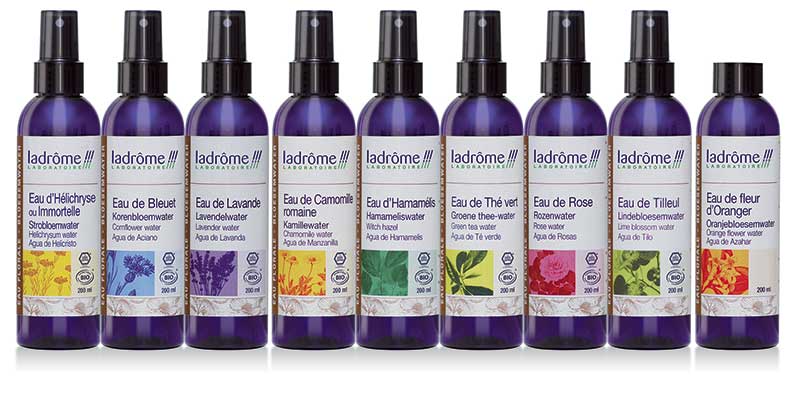 © Ladrôme
Organically-certified cosmetics
The certified cosmetics of the brand include for example, organic extract of fresh plants of dandelion, sage or thyme, which contain more than 77% of French plants, and each of them treat everyday life aches in natural ways. The range also offers several propolis products, such as the propolis nasal spray, which favours a good nasal hygiene thanks to the sea salt synergy combined with the soothing properties of propolis and thyme. The products of the laboratoire Ladrôme are available in organic shops, as well as in pharmacies and in drugstores. One of the brand's distributors, the pharmacie du Marché de Passy, is located near the Green Hotels Paris, the Eiffel Trocadéro and the Gavarni, in the 16th arrondissement.
Organic extract of fresh plants: from €8.75 to €13.85 the bottle of 50 to 100 ml / Propolis nasal spray: €6.45.
All the Ladrôme Laboratoire products.

© Ladrôme
Pharmacie du Marché de Passy
2, place de Passy
75016 Paris
France
Tel: +33 (0)1 42 88 01 76
Metro: Passy (line 6) or La Muette (line 9).
Open from Monday to Saturday from 8:30a.m. to 8p.m. Closed on Sunday.