A 3 in 1 show for the company Nederlands Dans Theater 1 at Chaillot
---
After its success in 2014, the company Nederlands Dans Theater 1 is returning to the Théâtre National de Chaillot. Once again, the choreographers Sol León et Paul Lightfoot combined their talents to create two exceptional pieces. The first one, "Safe as Houses", a ballet which mixes classical and contemporary dance with the music of Jean-Sébastien Bach, and where dancers move behind and in front of a shifting white wall. For the second creation of the duet, entitled "Stop-Motion", the troop of the NDT1 interprets a quirkier choreography, and dances on a ground of white dust or on a black veil, on the musical compositions of Max Richter.
The Canadian surprise of the choreographer Crystal Pite
The icing on the cake, the piece "In The Event", created by the Canadian choreographer Crystal Pite who has been significantly contributing to the fame of the NDT1 for a few years. For this last part, the dancers play with the shadows and alternate between classic and improvised movements, which gives the choreography a dramatic dimension, personal signature of Pite. This show is available only a few-minute walk away from the Green Hotels Paris, the Eiffel Trocadéro and the Gavarni.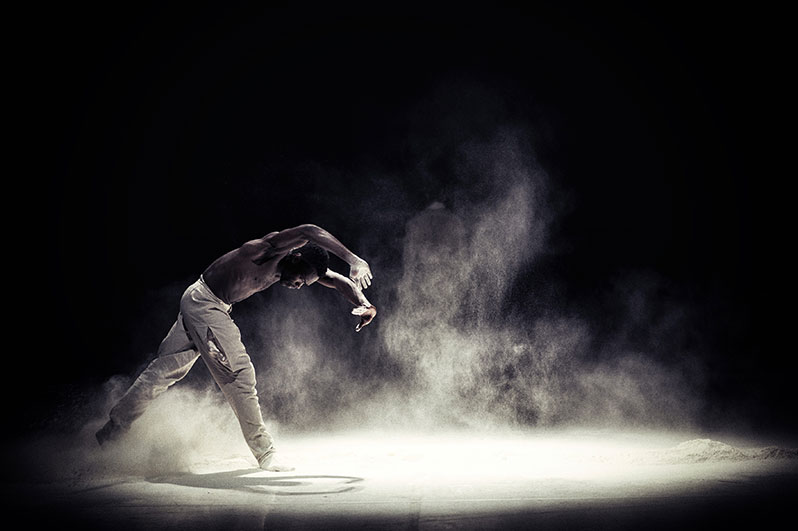 STOP-MOTION © Rahi Rezvani
Show Nederlands Dans Theater 1, from June 22nd to June 30th, 2017.
Shows at 3:30p.m., 7:30p.m. or 8:30p.m. depending on the date.
Full rate: €39 / Concessions: €32 / Youth fare: €15 and €18.
Théâtre National de Chaillot
1, place du Trocadéro
75016 Paris
France
Tel: +33 (0)1 53 65 30 00
Metro: Trocadéro (lines 6 and 9) and Iéna (line 9).