Centifolia: botanical cosmetics for your skin
---
Since its creation in 1983, the Centifolia brand became a reference point for made in France organic cosmetics. The products exist in several ranges, for women, men and babies/children. By the way, its Moisturiser for all the family with shea and cocoa butter, sweet almond oil and Ginkgo Biloba extract, was elected Meilleur Produit Bio 2016 (the best organic French product of 2016).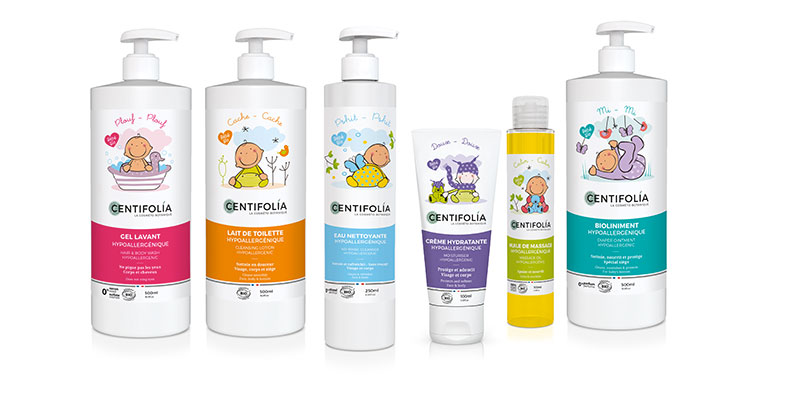 Babies range © Centifolia
Nature at the heart of fabrication
A unique diversity of birds surrounds the production site of the brand, located on the French department of Deux-Sèvres, in the Nouvelle-Aquitaine region. It was also classified as a shelter LPO (League of the Protection of Birds), and was granted of an inventory in 2014. A nature that the brand respects when promoting an eco-responsible energy (using 75% of renewable energy for its production). The Centifolia lines all obtained Ecocert and Cosmebio labels as well. The beauty products contain for some of them up to 100% of natural ingredients, and are without sulphate. These days, we fall for the organic "Plaisir" shower gel, with scents of green tea, Babassu or Guarana oil, and Frangipani flower.
Little extra: make your own cosmetics at home! The DIY (Do It Yourself) is encouraged by the brand, which gives you the opportunity thanks to its important range of basic cares to work up at home tailor-made ecological and economic products.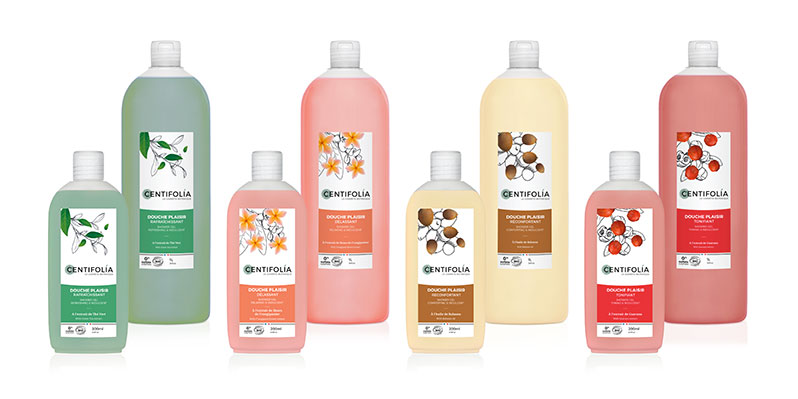 Organic Shower Gel "Plaisir" © Centifolia
Moisturiser for all the family: 3.5 oz. for €6.95 / Organic Shower Gel "Plaisir": 10.5 oz. for €3.95.
The Centifolia products are sold online, on the website Centifolia.fr or in the Biocoop's stores.
Biocoop Toutelabio Grenelle (website in French)
44, boulevard de Grenelle
75015 Paris
France
Tel.: +33 (0)1 45 77 70 14
Metro: Dupleix (line 6) or La Motte Piquet Grenelle (lines 8 and 10).
Open from Monday to Friday from 10a.m. to 8:30p.m., and on Saturday from 9a.m. to 8:30p.m.
Closed on Sunday.