Atelier Green Factory: creator of autonomous plants
---
The Atelier Green Factory was created in 2014 at the heart of Paris's 10th arrondissement. The founder, gardener Noam Levy, has always been vegetation enthusiast. He's been working for a few years on under glass plant cultures. In his small green hipster space located on the rue Lucien Sampaix, him and his team develop every day magnificent small landscapes locked in jars or in demijohns of various forms and sizes. Thanks to the photosynthesis, to the transparency of the glass and to the water cycle which preserve the Green Factory creations, plant lovers (who do not have green fingers) can decorate their homes with autonomous plants which require very little care. Among the flagship products of Green Factory, there is the "Treeki". It is a small semi-autonomous plant which turns into a night light in the dark, thanks to its LED lighting which reloads thanks solar energy or by means of a USB cable. For its maintenance, it must be placed near a window and it only requires to be watered twice a year!  A brilliant solution to make homes greener.
Open from Tuesday to Saturday from 11:30a.m. to 7:30p.m. and on Sunday from 11:30a.m. to 6p.m.
Treeki: €65.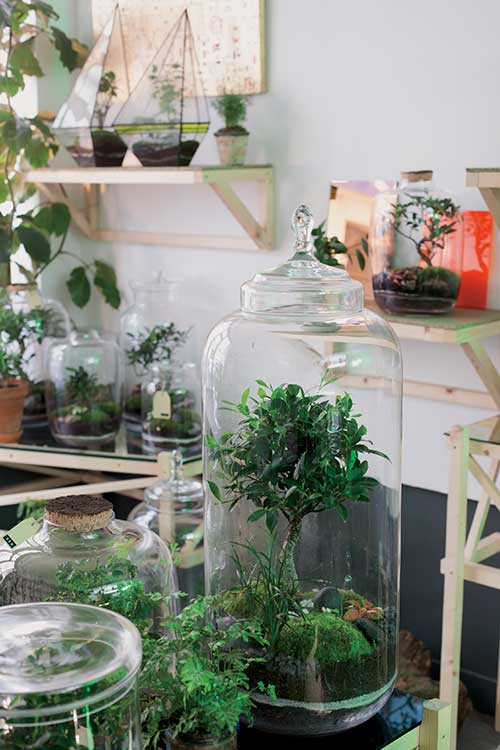 © Jungle Lab/ Green Factory
Atelier Green Factory (website in French)
17, rue Lucien Sampaix
75010 Paris
France
Tel: +33 (0)1 74 64 56 15
Metro: Jacques Bonsergent (line 5).