The Association Veni Verdi paints the city green
---
Nonprofit association aiming to set up gardens in urban environments, Veni Verdi operates on the field and takes action in schools, residences and rooftops. Created in 2010, the Association Veni verdi works to promote citizenship (act to make people aware of their responsibilities), solidarity (act to be together, consume one's own production), and creativity. The association has assigned itself with the mission of developing gardens in urban environment, assist the creation of shared gardens, and set up educational gardens in several Parisian schools. With a view to boost urban agriculture, it has even created a micro farm with an orchard and vegetable garden in the Parisian Collège Pierre Mendès France, in the 20th arrondissement. Solidarity, teaching, and the desire to strengthen the cohesion between nature and city are at the heart of this fascinating project, which has held the attention of the Green Hotels Paris.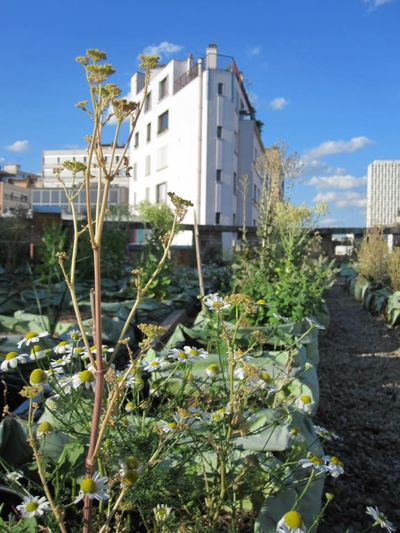 Greenery on rooftops © Facebook Veni Verdi
Association Veni Verdi (in French)
55, rue des Vignoles
75020 Paris
France
Tel: +33 (0)6 51 65 50 29
Metro: Alexandre Dumas and Buzenval (line 2).