The Partir Autrement festival is 10 years old!
---
From Saturday, June 24th till Sunday, June 25th, 2017, the Partir Autrement festival (Travel Differently) returns to the Monfort Théâtre, in the 15th arondissement of Paris, to celebrate its 10 years. This event is organized by the association Aventure du Bout du Monde (ABM), which aims to promote a natural tourism more environment-friendly, and also more respectful of populations. This year's program: the broadcasting of fourteen movies directed by adventure lovers who chose to travel on foot, by sailboat or on horseback. Among the projections, the movie "Voyage en marche – 7000 km à pied autour du monde" (Journey on foot - 7000 km around the world), which pulls us in the odyssey of Sophie Latapie and Pierre-Antoine Raimbourg. These two walkers who crossed France, New Zealand, Patagonia and Bolivia wished to share with the public their love of walking and nature. This meeting of eco-responsible tourism is the opportunity to reconnect with nature while admiring the most beautiful landscapes and cultures of the world.
10th edition of the Festival Partir Autrement (website in French), from June 24th to June 25th, 2017.
Non-member of ABM fare: session €12 / Member of ABM fare: day or evening €8.
Open from 10:30a.m. to 6p.m.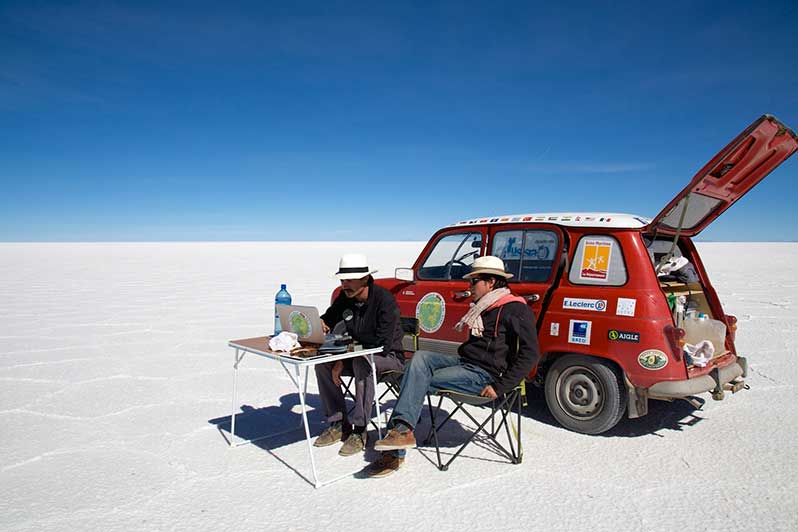 © Nicolas Auber et Matthieu Tordeur
Théâtre Le Monfort (website in French)
In the parc Georges-Brassens
106, rue Brancion
75015 Paris
France
Tel: +33 (0) 1 56 08 33 88
Metro: Porte de Vanves (line 13) and Brancion (Tramway 3).