Fine: mascot of the Paris Agricultural Show 2017
---
Did you know that the muses of the Paris International Agricultural Show (SIA) are true celebrities? Discover this year the Bretonne Pie Noir breed called Fine, from the smallest specie of French cows, from February 25th to March 5th, during the 2017 edition of the greatest show for agriculture and farming.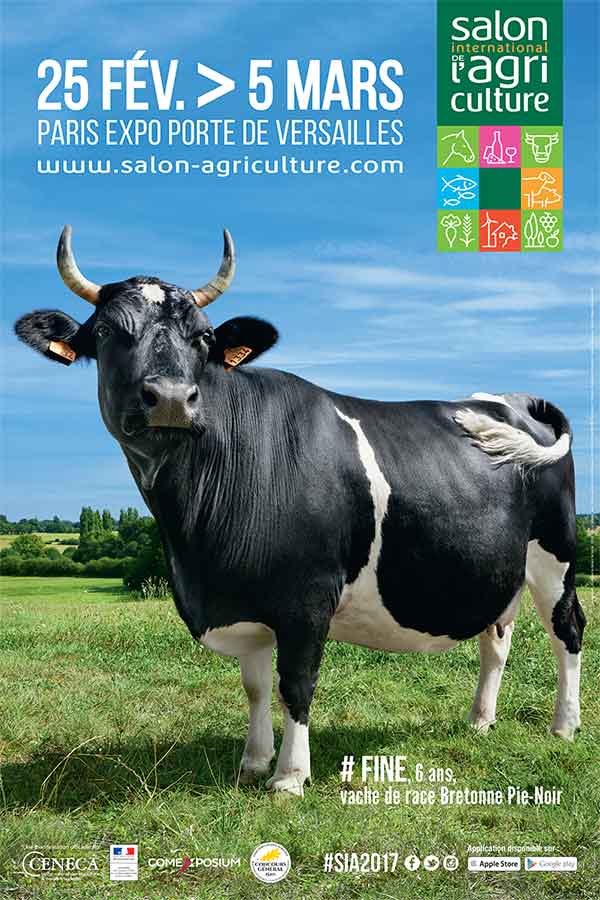 © SIA 2017 / P.Parchet
A symbolic breed
Pampered by her farmer, courted by photographers, though her timetable hasn't change since the election: she feeds on hay, she is milked twice a day and sleeps with her fellows. Fine, standing three-foot-eight for 992 lb., is the superstar of the 54th edition of the Paris Agricultural Show. Every year indeed, one cow breed is selected among many other candidates to represent the image of the show. No surprise then if for this 2017 edition, it's a small performing Breton cow with a sturdy character who was selected! The theme of the 2017 Paris Agricultural Show, "Farming: a passion, a set of ambitions", is inspired by current events. The agricultural sector is changing and looking for sustainable performances, as consumers have more ethical and environmental expectations. Fine is from a breed of cow, the Bretonne Pie Noir, that almost disappeared in the 1970s, but which embodies today a performing but sustainable farming. As a matter of fact, she feeds on simple and natural food to produce a rich milk, perfect for cheese. Go quickly meet her at the Porte de Versailles!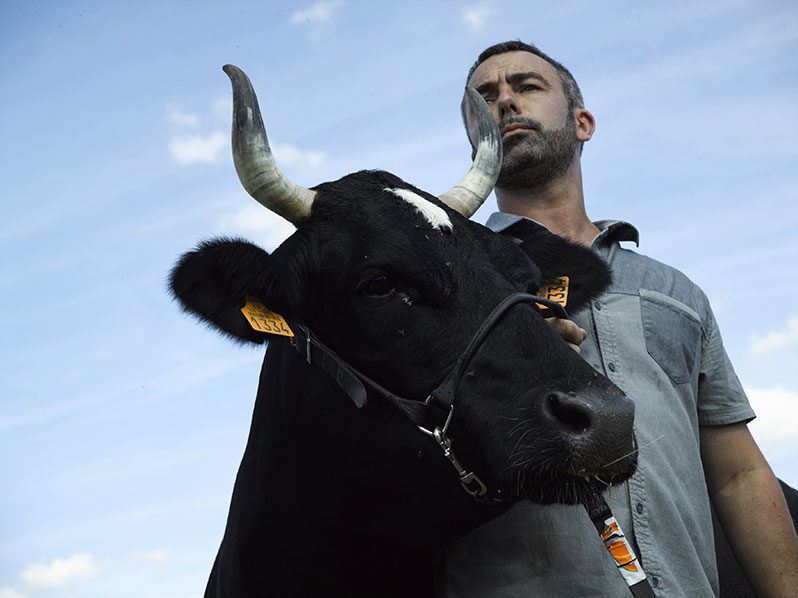 © SIA 2017 / P.Parchet
Paris International Agricultural Show, from February 25th to March 5th 2017.
Open every day from 9a.m. to 7p.m.
Full rate: €14 / Reduced rate (students, children aged 6-12): €7 / Free for under 6.
Parc des Expositions de la Porte de Versailles
1, place de la Porte de Versailles
75015 Paris
France
Metro: Porte de Versailles (lines 12, T2 and T3a) and Balard (lignes) 8).