Exhibition: Zao Wou-Ki
---
The Cernuschi Museum welcomes a significant retrospective consecrated to the Chinese painter Zao Wou-Ki, further to the donation of Mrs Françoise Marquet-Zao. This exhibition comes back, notably, to the time during which the artist turned for figuration to abstraction, the period when he used charcoal, gouache, watercolour and ink. Then, the visitor is invited to admire his portraits with Matisse accents which are inspired, for instance, by naked alive models, engravings and ancient Chinese stampings. The museum also stays on ancient artefacts that were collected by Zao Wou-Ki; which he started gathering from the end of the 1960's. These pieces, dated from the Shang to the Qing dynasties, depict ritual vases, perfume vaporisers with greenish and blueish patinas or celadons with simple shapes. Asian arts and ceramics lovers will be pleased with this event.
Exhibition "Zao Wou-Ki, an exceptional donation. Drawings, ceramics and India inks, bronzes and celadons from the Master's collection", from June 24th to October 23rd, 2016.
Open from Tuesday to Sunday from 10am to 6pm.
Closed on bank holidays.
Full rate: €4 / Reduced rate: €3 / Free under 26.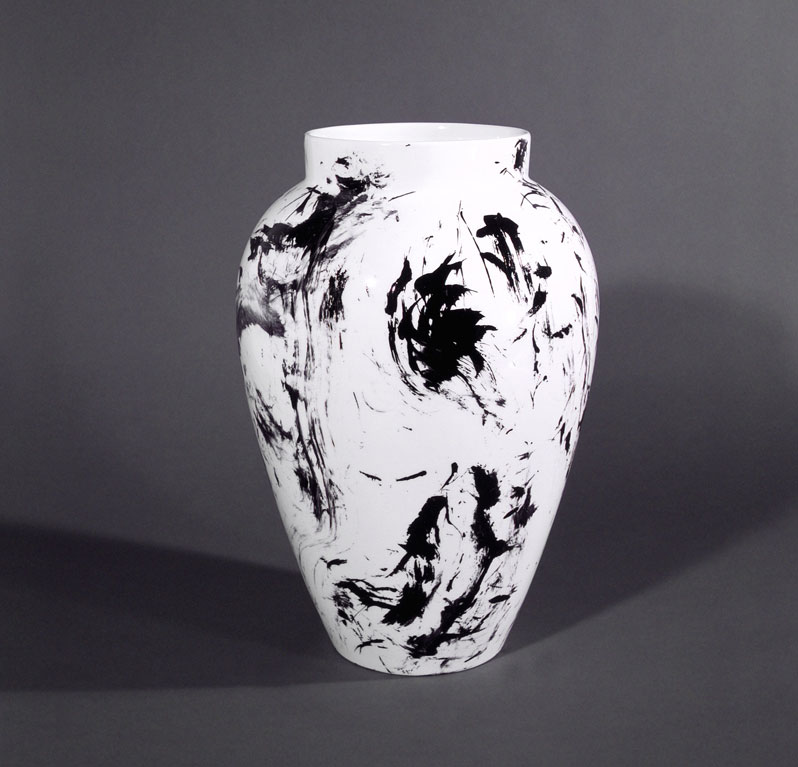 ZAO Wou-Ki, Baluster vase 5, 2006, original creation for Bernardaud ; 16.14"
© Dennis Bouchard
Musée Cernuschi
7, avenue Vélasquez
75008 Paris
France
Tel.: +33 (0)1 53 96 21 50
Metro: Monceau (line 2).